About Us
Heather Norconk
Owner and Operator
Daughter to Marilyn and Harry, Heather runs both the boarding and grooming aspects of Tulamar. From breakfast to bed time, Heather is onsite to monitor your pets safety and care. Her beloved companions include Patrik the German Shepherd and Tango the Jack Russel Terrier. Both Patrik and Tango feel there is no greater happiness than long walks in the woods and strolling (or occasionally racing) down the lovely beaches that surround the area. Heather is also a life long lover of horses and greatly enjoys pursuing her interests in the equestrian field.
---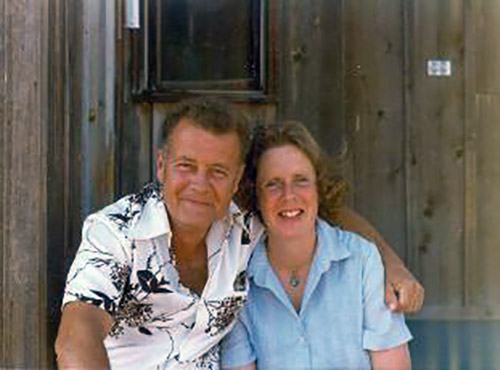 Harry & Marilyn Burtwell
Founders
Tulamar Kennel was founded by Harry and Marilyn Burtwell in 1972, when they left the Detroit area and purchased a farm in Traverse City to live their dream of owning a kennel. Their love of animals lasted a lifetime and over the years they raised champion Doberman Pinschers, bred registered Himalayan cats and loved many a faithful friend of no pedigree but sterling personality.